It is a peer reviewed interdisciplinary and quarterly publication. Fully open access: immediately available to read, download and share.

The Authentic Knowledge: African Journal of Pure and applied Science Research covers and not limited to: all kind of Mathematics, Physics, Chemistry, Biology, Engineering, Technology and Innovation, Environmental Studies, Climate Change, Agricultural, Rural Development, Urban Studies etc.
Announcements
Call for papers

Journal paper are currently being received, processed and published. Send your paper now and it will be peer reviewed an published within 4 weeks.
Posted: 2019-07-18
More...
Vol 1, No 1 (2019): The Authentic Knowledge: African Journal of Pure and Applied Sceince Research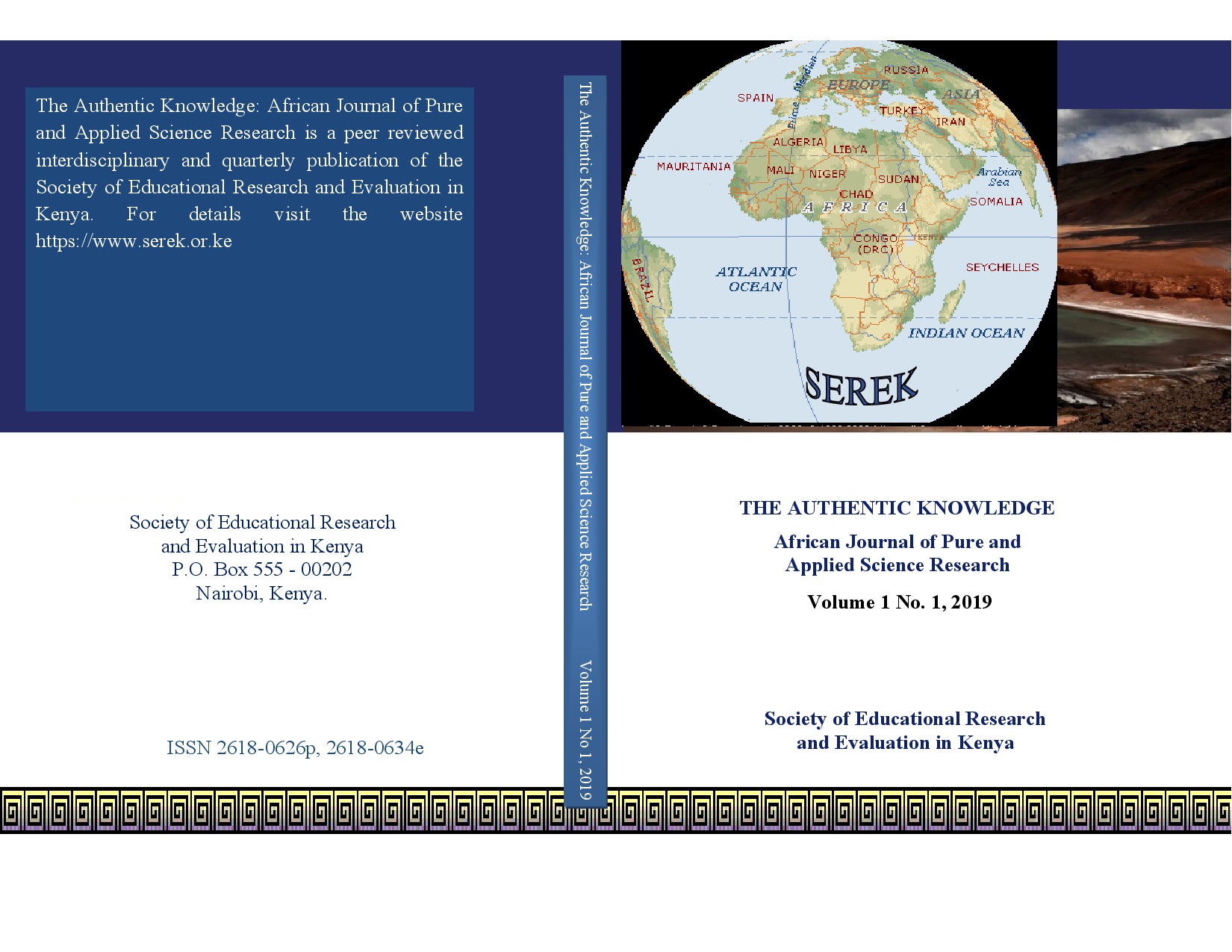 The Authentic Knowledge: African Journal of Pure and Applied Science Research